---
A wide range of undersink water filters and services in Perth
At Water Filter Warehouse, we understand that every customer has unique needs, providing a wide range of water filters and services in Perth. Our team aims to supply the appropriate water filtration solutions for you at competitive prices to suit your specific requirements.
---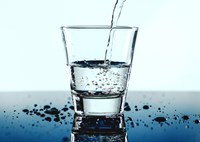 Products
Our variety of water filtration products can cater to not only domestic customers, but also the commercial and agricultural sectors. Working with only the most trusted manufacturers and techniques our reliable staff delivers the most innovative and cost-effective solutions quickly and efficiently.

Our products include:
Water filter systems to treat showers and baths, chloramines, tank water, and more.
Water coolers for your office, benchtop, sink and more.
Water treatment chemicals including disinfectants, neutralizing agents, and oxidants.
Services
Our high quality water treatment services conform to the highest standards of purity and reliability. Our expert team will help you find the safest and most durable solution for your home or office. At Water Filter Warehouse we always ensure that our products are environmentally friendly and that waste is treated with extreme care.
Providing the most comprehensive water treatment in Perth we specialise in:
Particle filtration (which removes large molecules and ions).
Reverse Osmosis (using a membrane to screen out or trap particles based on their size)
Ultra violet sterilisation (medium-pressure UV lamps that don't leave chemicals or residue)